VIAVI Solutions platform provides organizations with valuable insight into IT operations and business service performance. Solutions like Apex validate large IT initiatives, while network and application groups can leverage its real-time dashboards, workflows, and long-term reporting to resolve problems and fine-tune service delivery.
VIAVI network performance monitoring and diagnostics (NPMD)
 Offer the ability to mine network data and apply deep analysis to optimize IT resources in real time or post-event.
High-Level, Strategic Vision, and Tactical Awareness
Get 360° of Visibility into Network Health in a Heartbeat Observer® Apex™ provides a centralized vantage point for network performance across all of the Observer Performance Management Platform. It combines flow technologies, captured packets, system health, and expert analysis to provide an overall picture of service health. Apex presents integrated views of application, network, and infrastructure performance to ensure critical business processes function smoothly and IT organizational goals are supported
Benefits
User-friendly interface with intuitive, web-based functionality
Library of pre-built widgets designed to get you up and running fast
Widget creation tool for customization of views and easier data sharing
Aggregated views of network, application, and device health
Navigation from high-level monitoring to root-cause analysis
Optimization of performance through baselining
Drilldown from performance dashboards into link, user, and connection details
Detailed metrics on important applications such as Citrix®, Oracle®,
WebSphere® MQ, e-mail, and Web
Real-time application health on a global scale with NetFlow
Monitoring of end-user experience regardless of device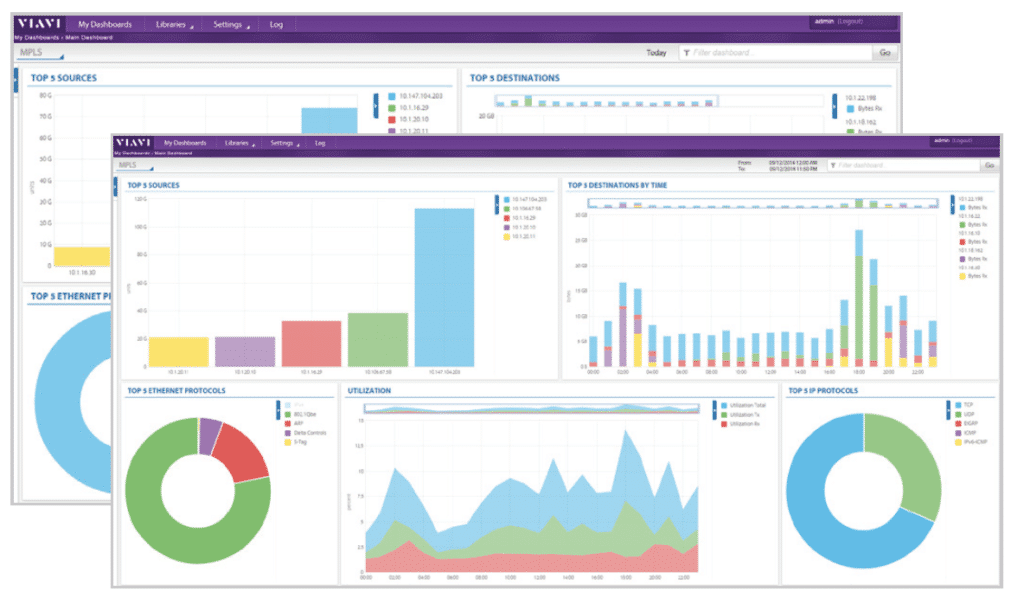 Intuitive Interface and Workflows
The solution-centered, user-defined work-flows of Apex offer an intuitive approach to investigating and resolving performance problems. The web-based interface features prebuilt widgets to get you up and running fast. Get the metrics you seek and easily share data with other business units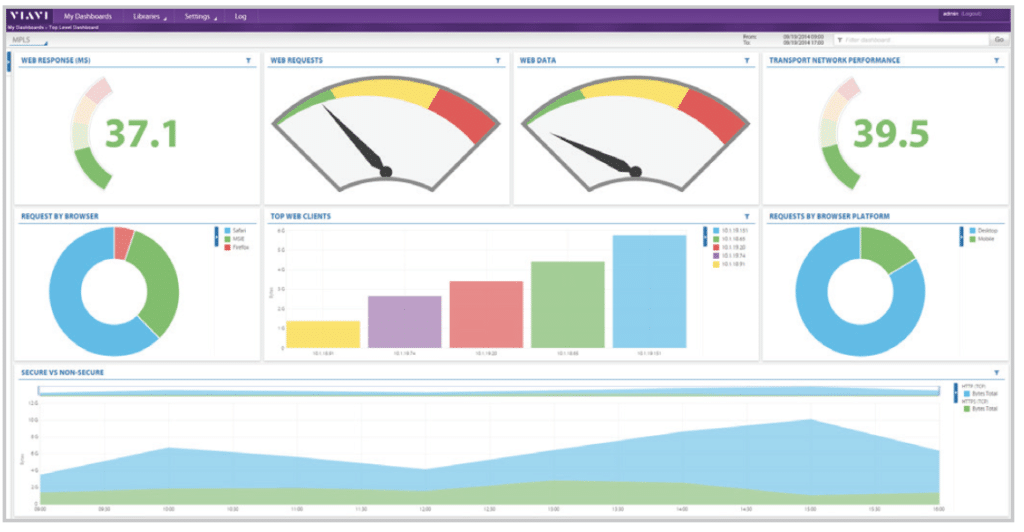 Performance Reporting
Apex combines enterprise-wide views, macro and micro level reporting, and deep drilldown for better problem resolution. It serves as a performance management hub, combining packet-based analytics and metrics like flow-based data and status for an overall view of network, system, application, and infrastructure health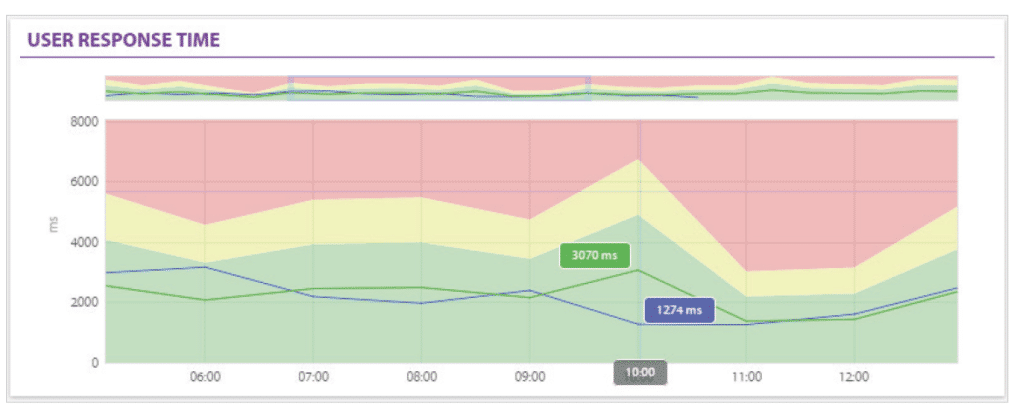 Behavioral Analysis and Baselining
Use advanced behavioral analysis and baselining to set benchmarks for any performance or time-based metric such as application response time, VoIP, MOS values, or network utilization. Analyze the unique behavioral characteristics of your environment to quickly determine if application delivery and performance is acceptable. Monitor distinct traffic patterns and compare performance data from different periods of time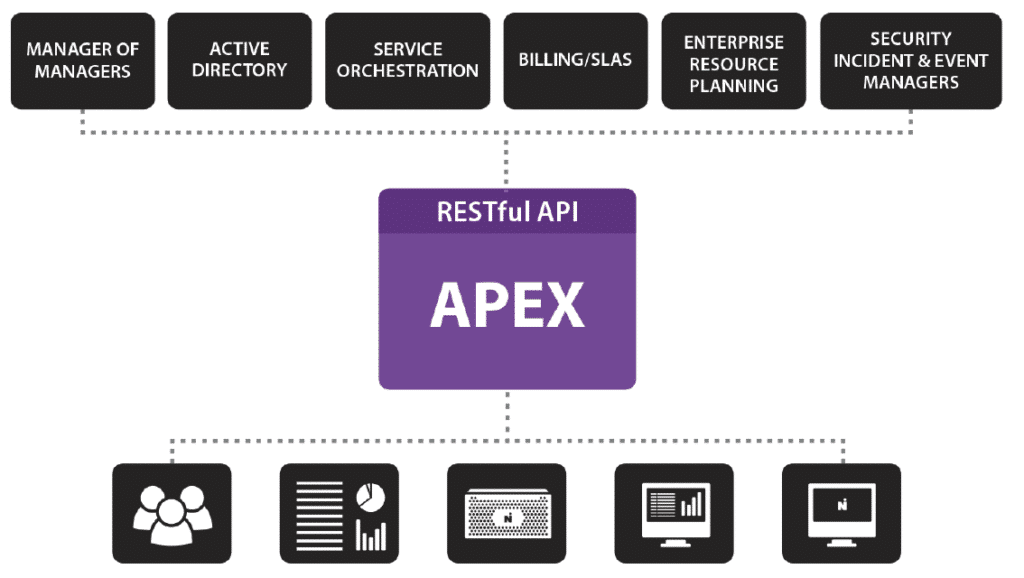 Borderless Service Collaboration
Third-party integration and multi-domain reporting are facilitated via RESTful API. Integrate performance management solutions for ultimate visibility. Share and manage data with complementary IT initiatives like event management or service orchestration.
Network Performance Monitoring (NPM) Platform Deployment
Contract :
Email : sales@networks365.net
Line ID: @network365
Phone : 02-049-4059 , 081-657-0932