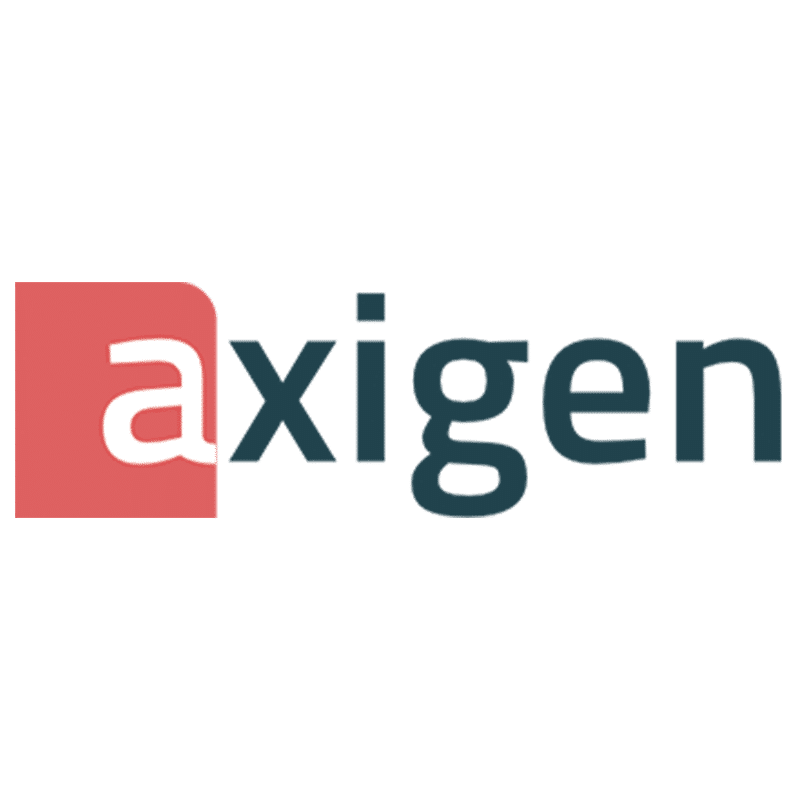 Axigen's high-performance mail server technology is specifically built to provide you with fast and secure email communication (via Axigen SmartProcessingTM and Axigen GrowSecureTM), while ensuring effective space management (via intelligent Axigen UltraStorageTM).
For Business
Manage your email, organize and share calendars, sync your mobile devices, all based on a secure and powerful mail server. The perfect answer for businesses of all sizes.
For MSPs
Acquire new customers by offering a premium email server solution with a high degree of flexibility, allowing you to automate it within your existing infrastructure.
For Service Providers
Offer your customers secure, business-level email hosting with various value added services. An excellent solution for SPs, suitable for thousands to millions of users.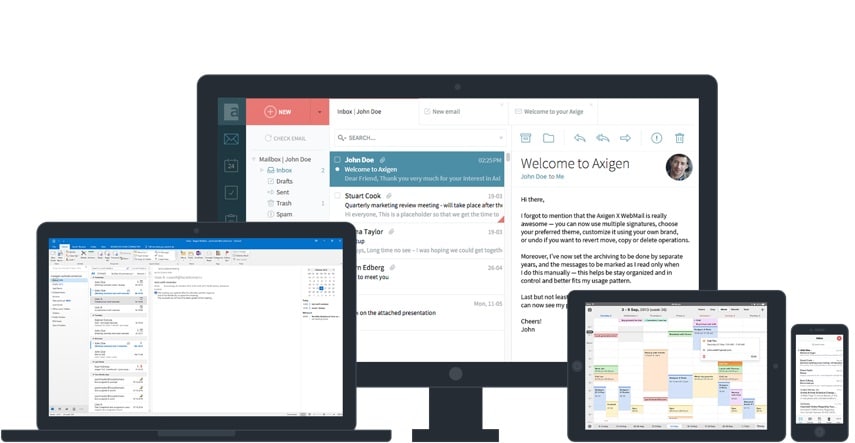 Mail Features & Benefits : 
Groupware (includes shared folders, permissions, public folders)
Personal Organizer (Calendar / Tasks / Notes / Journal)
Local & remote access

MS Outlook, with groupware access – via Outlook Connector
Standard Email Clients – via IMAP (Outlook, Mozilla Thunderbird, Eudora, etc.)
Ajax WebMail NEW – brandable & localized; WebMail interface for mobile phones
Push Email & PIM Synchronization for 5 users via MS Exchange ActiveSync

Server Administration (Web Administration and Command Line)

User Management; Comprehensive reports, statistics, logging
Security policies, multiple AntiVirus & AntiSpam support
Backup & Restore
Automatic Migration
Delegated Admin; Front-end / Back-end servers; RHCS, LDAP integration

Push Email & PIM Synchronization via MS Exchange ActiveSync NEW add-on
 Clustering support – for large scale solutions
Commtouch Real Time AntiSpam Protection
SECURITY / ANTIVIRUS / ANTISPAM
Multiple AntiVirus & AntiSpam support
Anti-Impersonation policies 
Access Control / Whitelisting / Blacklisting Restrict maximum simultaneous connections
Selectively restrict maximum messages size
Encryption & Authentication
Secure Password Enforcement
SPF, DomainKeys compliant
Country filtering
Security Policies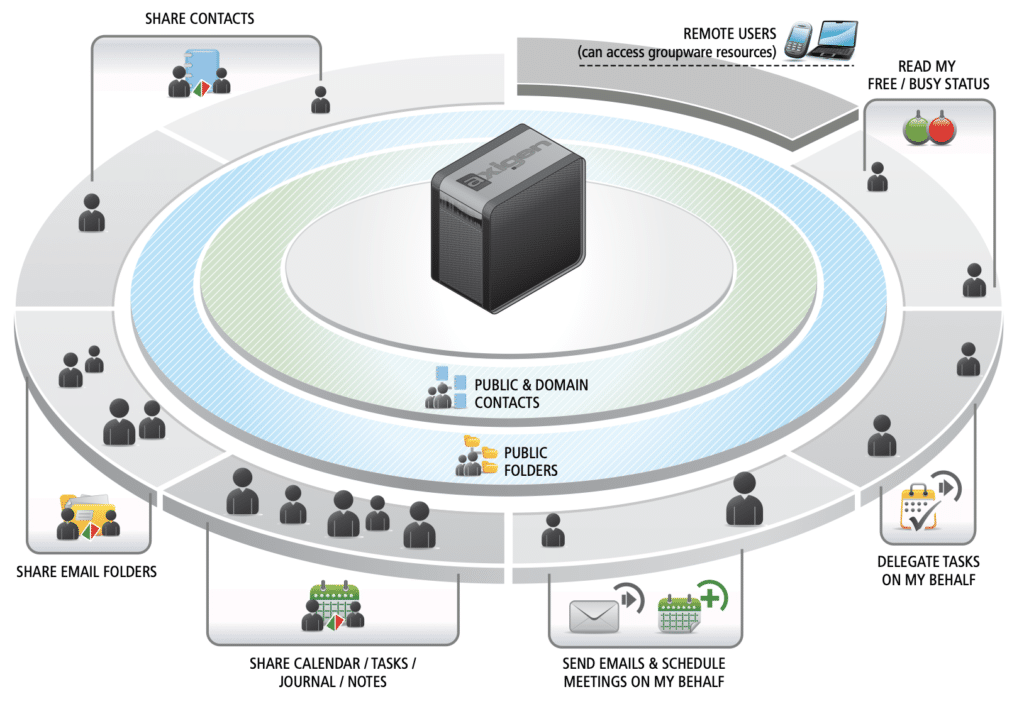 AXIGEN is an easy, secure and powerful mail server based on innovative technologies providing unmatched manageability for system administrators. We offers excellent email functionality for organizations of all sizes, including hosted providers,
OS Support : Windows Server 2003/ 2008 or Latest, RedHat Enterprise, Fedora (PowerPC), CentOS, SuSE, Gentoo, Novell, Ubuntu, Debian, Mandriva, Slackware, Yellow Dog (PowerPC), FreeBSD, NetBSD, OpenBSD and Solaris (x86, SPARC)
Contact : 
Email : sales@networks365.net
Line ID: @network365
Phone : 02-049-4059 , 081-657-0932